Just after 8pm on the 22nd of September 1955, ITV broadcast the first ever commercial TV ads in the UK.

Midway through a boxing match between Terrence Murphy and Lew Lazar, Ford beamed images of the first ever car advert. Titled Practice and Precision, the spot focused on the meticulous art of Ford's automotive manufacturing.

The opening shot has gemstones being carefully placed on a velvet cushion.

"The hands of the jewel-maker sense to one-hundredth of an inch..." a narrator explains. The scene cuts to vehicle components in a factory.

"...Yet at Ford of Dagenham, every day the hands of craftsmen, as part of their normal tasks in making vehicles, use instruments to measure 100 times more accurately, to one ten-thousandth of an inch."

The viewer is treated to several scenes of artfully lit pistons and gears being caressed by gloved operators.

"This precision in every part of every vehicle is one of the secrets of Ford's success," the narrator concludes.

But these proclamations of precision didn't resonate with audiences. The Observer said: "I feel neither depraved nor uplifted by what I have seen... Certainly the advertising has been entirely innocuous."

Criticism followed from within the advertising industry. "There was nothing lyrical about the Ford offering that followed later," remarked The Advertiser's Weekly. "We were shown lots of precision machinery and told how that made better cars. I do not remember seeing one of these beautiful models. I was always taught to sell the finished product, not the process by which it was created."

The world has changed a lot since the first Ford advert aired. Audiences are much more familiar with TV and advertising - and brands are much better at telling their stories through film.

And they need to be.

Revolution, frame by frame

Film has never been so important to automotive brands.

It's hard to get face-to-face - or hand-to-wheel - with customers. The after-effects of the pandemic continue to dictate the terms of engagement. Access to in-person car shows remains limited and consumers still have reservations about taking test-drives.

Brands have to sell consumers the full experience of a car - without them ever setting foot inside it. And audiences are no longer huddled together around a TV as they were in 1955. Our attention is high in demand - and there are more ways than ever to grab it.

We recently worked with Mazda to overcome this challenge. The Japanese legacy brand teamed up with Redwood to launch its all-new CX-60 - but for the first time the launch was entirely digital.

We had three clear goals.

1. Convey Mazda's heritage as a premium Japanese brand

illustrate Mazda's unique combination of Japanese culture, values and aesthetics.
2. Speak to people who have a passion for driving

The CX-60 is imbued with noble toughness. It harmonises humanity & nature. It is designed for effortless driving pleasure.
3. Be human-centric

Mazda's philosophies put people at the heart of everything. The campaign needed to reflect this.
We developed a global launch campaign encompassing film, photography, social posts and deeper-dive background content. Working against a tight budget with a fast turnaround, we created an efficient campaign which expressed the CX-60 experience - and told the Mazda story. We did this by distilling the core truths of the brand, the car and the audience.
To capture the true feeling of the car in motion, we needed a lot of footage of the car flowing through various different environments. The team orchestrated complex shoots from Japan to Switzerland. This isn't easy at the best of times - but especially not during a global pandemic. Equally it increased the pressure for us to ensure that each asset could go as far as possible.
We also created bespoke content for Mazda Stories, the customer site we run for Mazda. Placing stories here helped us reach existing customers, as well as prospects that the wider campaign targeted. It was this multi-channel approach that made it so much more than the launch of a car - it allowed people that really connected with the brand to delve much deeper into the areas that resonated with them, straight away, at the click of a button.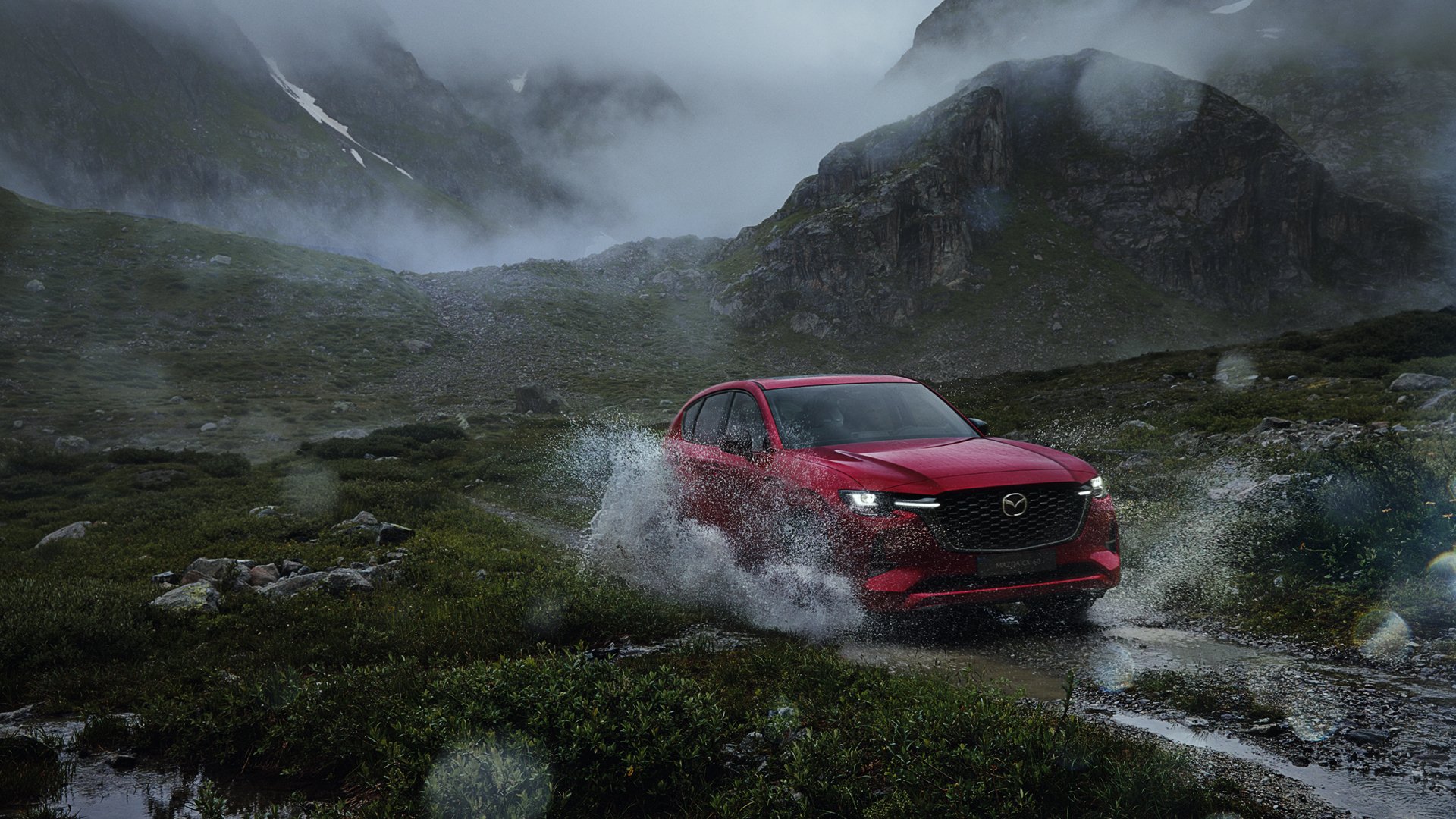 This was a high-pressure launch. But our technical and creative expertise empowered Mazda to balance moving into the premium sector while launching a digital-only campaign. In the lead up to the campaign launch, our teaser clips attracted over two million views in Europe alone.
Telling reel stories
Few agencies could create the volume of assets Mazda needed - or the thinking to be able to distribute them at-scale digitally.
But can-do thinking and creative agility flows through our DNA at Redwood. We know how to make things work on a lean diet. Much like the first Ford advert, we can attribute much of our success to practice and precision.
It's been over 75 years since that first car advert appeared on TV screens in the UK. The review from Advertising Weekly found that "I was always taught to sell the finished product, not the process by which it was created."
We now know how powerful it is to show both. Showing the car in motion is paramount. But equally you have to convey the values of the brand that created it.
The art of capturing motion has improved significantly. And so have the reviews from critics.
The qualities of film have never been so important to automotive brands. Beyond sitting in the driver's seat, the film lens remains the most tangible means of sensing a driving experience. The medium can speak to multiple truths - as we did with Mazda - and express them fluently across the complex modern media landscape.
To learn more about Redwood and how you can use film to get closer to your customers, get in touch with mark.harrop@redwoodlondon.com or fill in the form below: